We are so excited to begin Virtual Bible Study at Hilldale along with our Virtual Sunday School classes and Small Group Studies!
These groups will be held via Zoom and participants will be invited to Zoom meetings after RSVPing below!
See the list below for Virtual Bible Study opportunities
______________________
Women's group led by Kathy Lunceford begin Book 4 of the Sensible Shoes series: An Extra Mile, A Story of Embracing God's Call, by Sharon Garlough Brown.
"The women of Sensible Shoes are navigating both deep joy and devastating loss. Can they find equilibrium in the midst of all that has changed? In this final installment of the series, you're invited to travel with these beloved friends as they endure trials that test their trust and willingness to walk an extra mile."
Looking forward to gathering again beginning Mondays at 6:00 pm via Zoom! This class will meet on...
February 22
March 1
March 8
March 22
Please RSVP by filling out the form on this page BELOW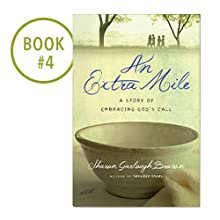 ______________________
Sign up for a class BELOW!